Capitalise on New Renewable Energy Project Opportunities in sub-Saharan Africa
2018 marks sub-Saharan Africa's most exciting year in renewable energy with the newest release of South Africa's IRP under a new energy Minister, the announcement of a new REIPPPP bid window for November, success with decentralised energy networks spreading from Eastern Africa to the West, and new opportunities for private offtake projects.
Download your copy of the brochure now >>>
Check out a snapshot of the high level speakers we have confirmed for this year's event covering policy, off grid solutions, microgrids, captive power projects, local content requirements, energy storage, infrastructure and supply chains.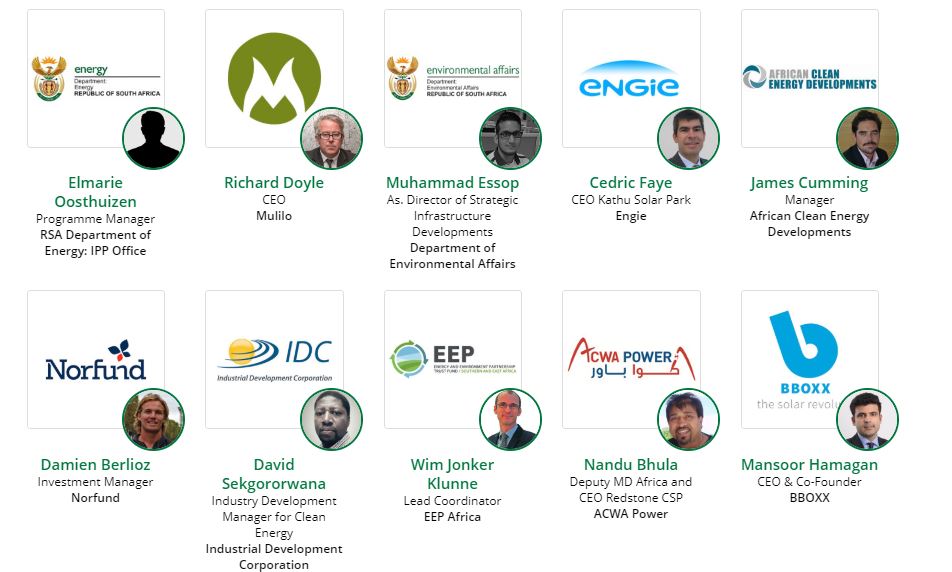 Join us at Cape Town's #1 renewable energy strategic development summit Africa New Energy 2018!
Topics driving the renewable energy industry across sub-Saharan Africa covered at Africa New Energy 2018:
Regulation and Policy Insight:
Future-proofing Technology, Infrastructure and Supply Chains:
The Evolution of Grid, Micro-Grid and Off-Grid Generation:
New Project Development Opportunities in Sub-Saharan Africa:
Energy Storage - What's the big deal?:
Mechanisms of Local Content Requirement and Economic Development:

Download your copy of the brochure now >>>

See you in Cape Town!
New Energy Update is part of FCBI Energy Ltd, Registered in England and Wales - company registered number 09823824 - 7-9 Fashion Street, London, E1 6PX, UK. © 2016 FCBI Energy Ltd. All Rights Reserved.
Rhys Watt
Project Director
New Energy Update
FCBI Energy
E. rwatt@newenergyupdate.com
T. +44 (0)207 375 7177 (Direct)