Brochure: Africa New Energy 2018
Capitalise on New Renewable Energy Project Opportunities in sub-Saharan Africa


>>> Order your brochure now by filling out the form >>>
Africa New Energy 2018 bring togethers stakeholders across the renewable energy and neighbouring industries to capitalise on new project opportunities across sub-Saharan Africa.
Check out a snapshot of the high level speakers we have confirmed for this year's event covering policy, off grid solutions, microgrids, captive power projects, local content requirements, energy storage, infrastructure and supply chains.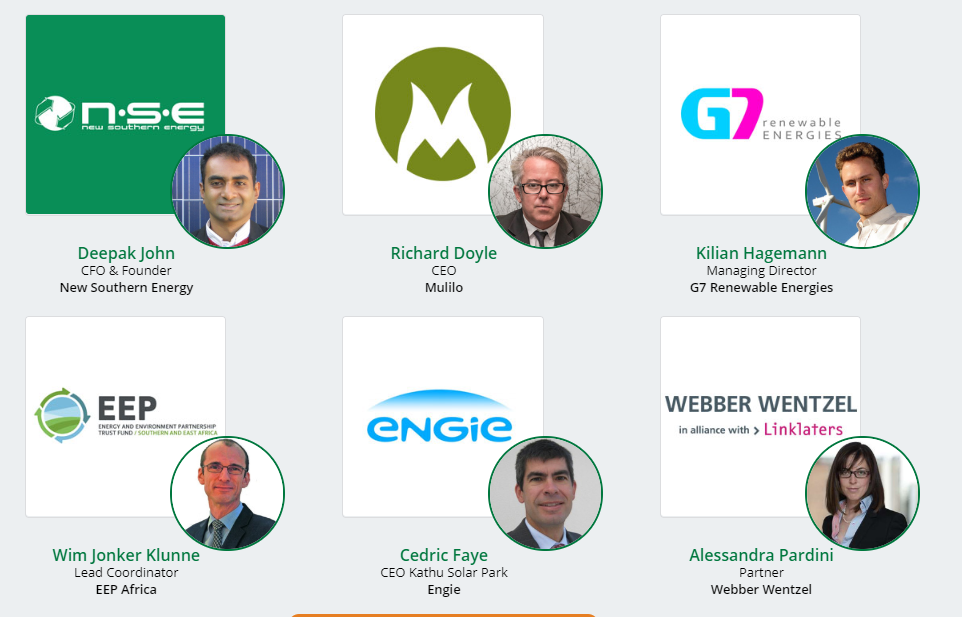 >>> Order your brochure now by filling out the form >>>
Regulation and Policy Insight:
Receive critical insight from decision makers and developers on regulation and policy to better understand government frameworks and work towards overcoming uncertainty
Future-proofing Technology, Infrastructure and Supply Chains:
Optimise renewable energy technology operation and supply chains, and discover strategies for the integration of infrastructure across energy, mining and water industries
The Evolution of Grid, Micro-Grid and Off-Grid Generation:
Learn about future grid expansion, transmission improvements and cash in on the decentralisation movement: explore emerging off grid solutions and captive power projects to grow industrial, commercial and residential portfolios
New Project Development Opportunities in Sub-Saharan Africa:
Hear government, developers, leading banks and financial institutions discuss the hottest investment opportunities and funding availability for renewable projects in sub-Saharan Africa's hottest geographical markets
Energy Storage - What's the big deal?
Understand and analyse energy storage project technologies, strategies and opportunities to increase profitability and efficiency
Mechanisms of Local Content Requirement and Economic Development:
Review local content requirement and ownership questions and answer how we can empower communities running a new energy system?

>>> Order your brochure now by filling out the form >>>
Let me know if you have any further questions.
Best regards,
New Energy Update is part of FCBI Energy Ltd, Registered in England and Wales - company registered number 09823824 - 7-9 Fashion Street, London, E1 6PX, UK. © 2016 FCBI Energy Ltd. All Rights Reserved.
Rhys Watt
Project Director
New Energy Update
FCBI Energy
E. rwatt@newenergyupdate.com
T. +44 (0)207 375 7177 (Direct)