Bid, Win and Develop Profitable Projects in MENA
Position your business at the commercial forefront of MENA's commercial boom
Pre-order the brochure to MENA's largest renewables gathering here >>>
By attending you will meet every developer, EPCs, supplier, storage expert, financial, legal and government/off-taker in the industry.
Having ran for 10 years under the name of MENASOL, this is what you can expect of 2018 award winning agenda:
Bigger Saudi Arabia Panel. Discuss the opportunities regarding the first round of tenders and what the second round might look like.
The future of CSP in MENA. With DEWA's first 200 MW CSP plant underway, discuss what this means for the industry.
Energy Storage. Review the emerging technologies, and the business case in supporting renewables
Reaching grid parity with PV and wind. Win work in the MENA region by understanding the opportunities in each country, including the bidding prices, feed in tariffs, PPA frameworks and more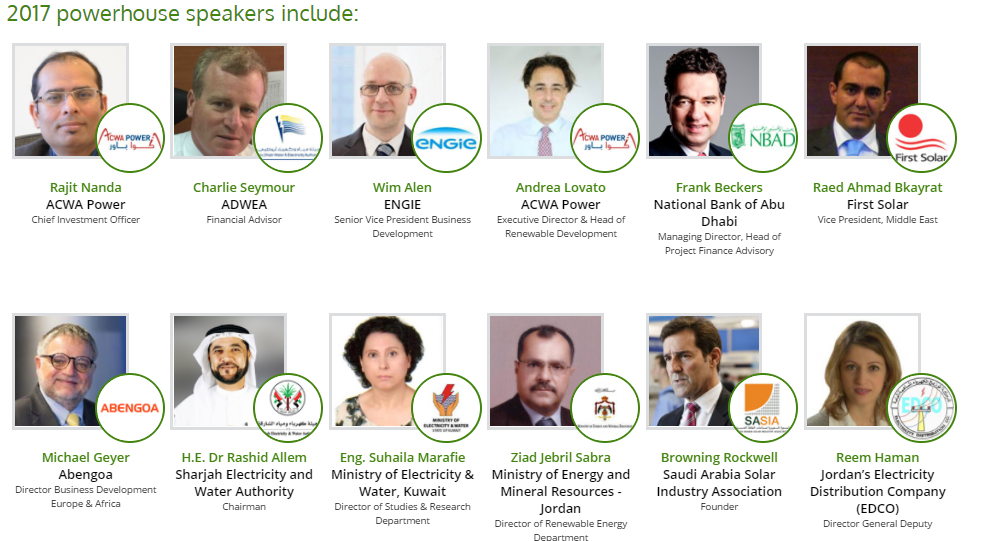 If you have any questions at all, please do not hesitate to get in touch.
New Energy Update is part of FCBI Energy Ltd, Registered in England and Wales - company registered number 09823824 - 7-9 Fashion Street, London, E1 6PX, UK.
© 2016 FCBI Energy Ltd. All Rights Reserved. | Terms and conditions
Pre-Order the Brochure Now
Just confirm your details below to be sent the full brochure pdf by email as soon as its launched…