Expand your MENA Portfolio
Win Tenders, Achieve Financial Close & Develop Profitable Projects

Here's 4 reasons why 2018 is a year not to miss:

Saudi Arabia is to take PV & wind to a whole new level- Review the Round 1 and 2 tenders and the lessons learnt from C-level developers, investors and government


CSP's role in the DEWA IV era- Review the lessons learn from ACWA Power's 700 MW project and where CSP could be deployed in the future


Energy storage's future in MENA - Assess storage's business case, tech forecast, future storage tenders and the prospect for 24-hour electricity


Explore markets for net metering, captive/off-grid solar and private offtake – It's not all about utility scale! Review the full spectrum of opportunities for renewables in MENA
Download the MENA New Energy 2018 brochure, speaker line up and delegate list by filling the form on the RHS >>>

MENA New Energy's 10-year legacy unites every offtaker, government, developer, investor, EPC and supplier – Check out who's confirmed for 2018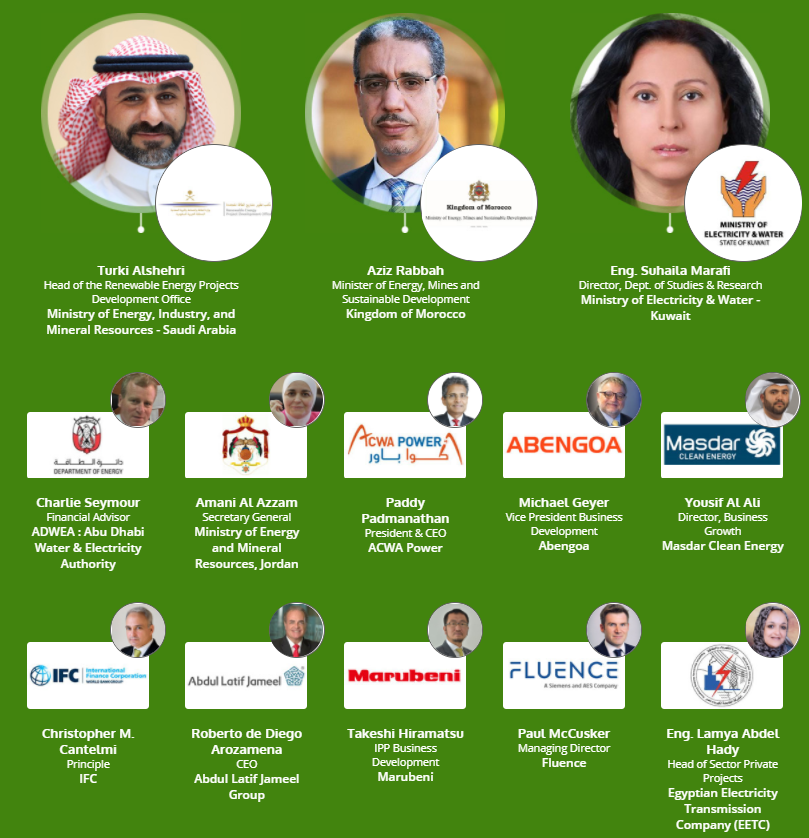 Put MENA New Energy 2018 in your company's calendar – download the brochure on the RHS >>>

If you have any questions at all, please do not hesitate to get in touch.
New Energy Update is part of FCBI Energy Ltd, Registered in England and Wales - company registered number 09823824 - 7-9 Fashion Street, London, E1 6PX, UK.
© 2016 FCBI Energy Ltd. All Rights Reserved. | Terms and conditions
Download the brochure to MENA's largest gathering
Just confirm your details below to be sent the full brochure pdf by email...