Receive the program to Tidal's largest commercial forum
Gain commercial insight on the project development opportunities for tidal power in the UK, France, North America, Asia and more.
Download your copy of the ITES 2017 brochure now >>>
2017 Speakers - making the business case for tidal and LCOE reduction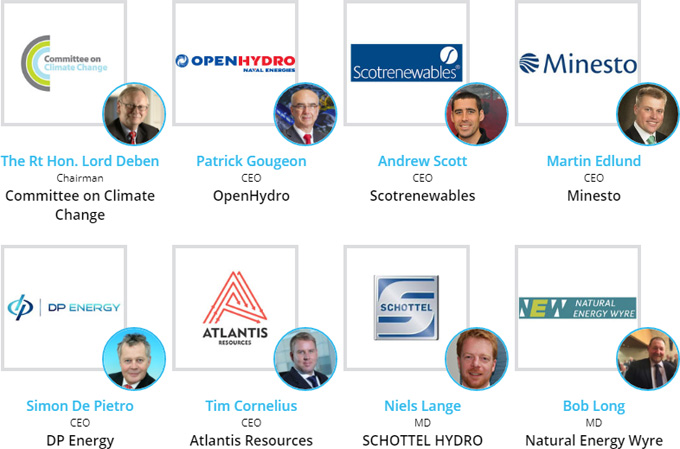 Project reliability and cost reduction through economies of scale will key discussions at ITES 2017
Download your copy of the event brochure now >>>
Key Highlights:
Get the latest regional updates from developers in UK, France, Canada and SE Asia, including +40 speakers across 2 tracks and workshops
Promote your company in a room of +400 attendees and +30 exhibitors
Brand New Session:Energy Storage- learn of storage solutions available at utility scale, microgrids and the application of hydrogen factories.
Kind regards,
New Energy Update is part of FCBI Energy Ltd, Registered in England and Wales - company registered number 09823824 - 7-9 Fashion Street, London, E1 6PX, UK.
© 2016 FCBI Energy Ltd. All Rights Reserved. | Terms and conditions
Understand the industry trends for tidal stream, range and lagoons
You'll meet every tidal developer, OEM, investor and other stakeholders all under one roof!